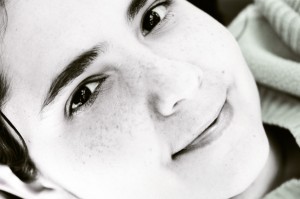 Oana Hogrefe is the creator and owner of Love It Be, LLC, an experiential source of knowledge and support for living with joy and growing with purpose. Oana Hogrefe Photography (a division of Love It Be) is a beloved Atlanta-based studio specializing in portraits of babies, children and women.
Oana believes in the transformative energy of kindness and truthful humor. In her work, she finds images, written and spoken words, as well as inspired design, to be uniquely powerful in helping us all embrace daily awareness and count the blessings in our lives.
Oana's specialty are "clear-mind" focused sessions where she listens to her clients carefully and helps them brainstorm the next creative steps to take to move their career or personal lives in the direction they deeply desire.
To work with Oana, contact her by email at oana@shutterview.com.